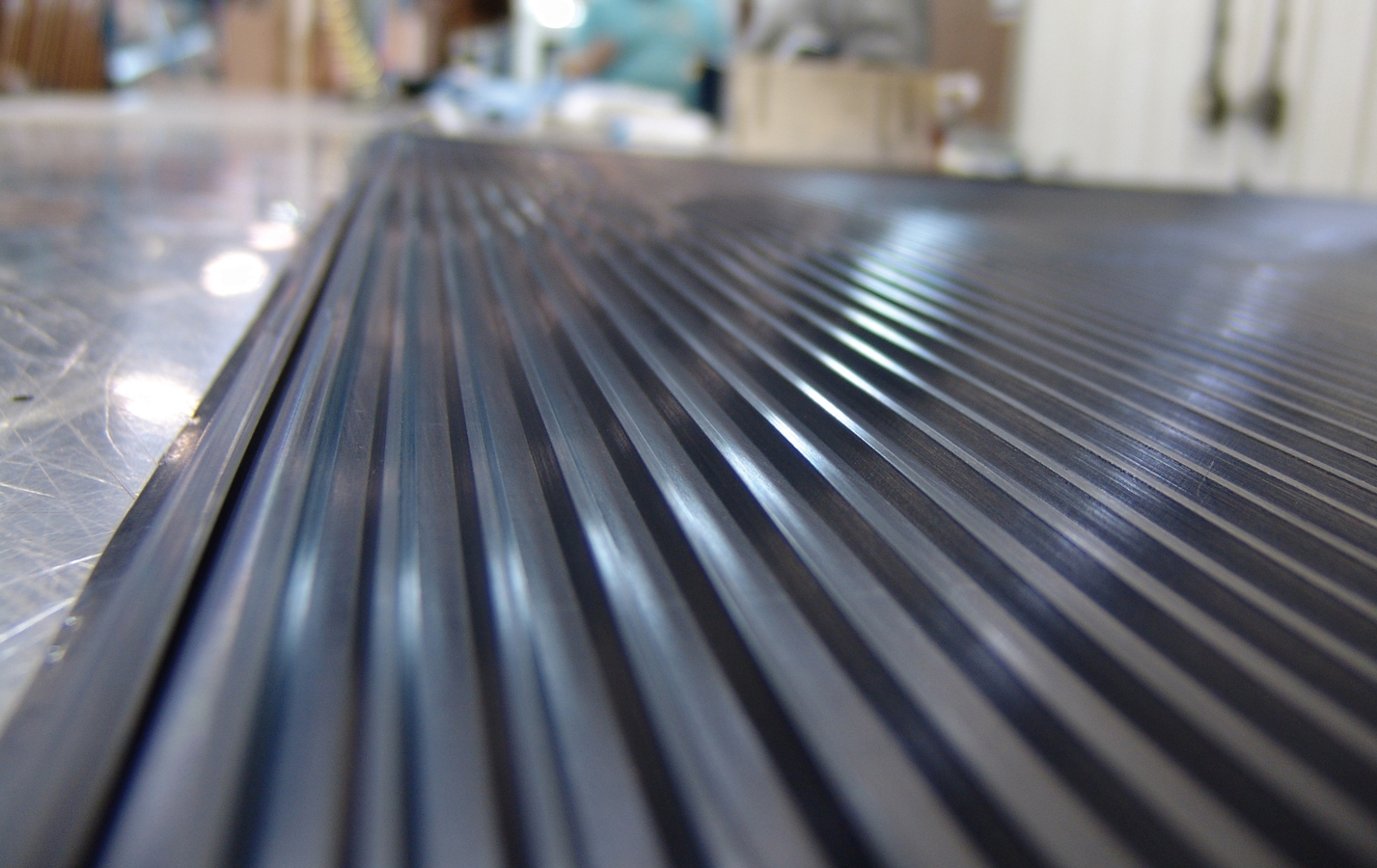 Standard Ribbed Mat
For Typical Industrial Applications
Course rib design provides slip resistance and helps reduce debris build up on the surface of the mat. It offers unparalleled durability and versatility for your machine safe guarding needs. Impact resilient, abrasion resistant. The ribbed surface provides a standard slip resistant mat surface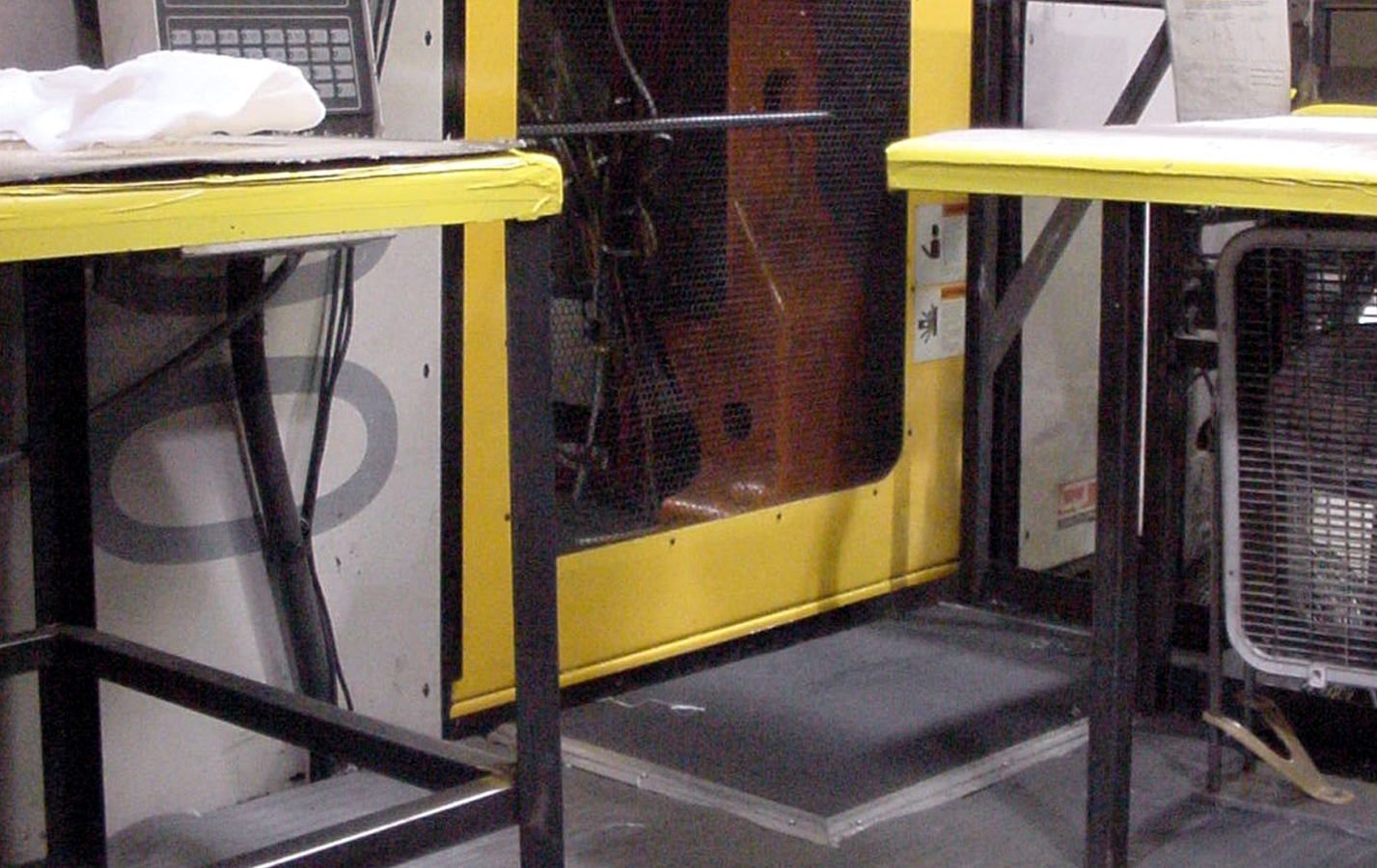 SureStep® Mat
Added Slip Protection for Unique Environments
In industrial environments where liquids, oil and grease make floors hazardous, Larco SureStep mats, with their aggressive non-skid surface, can provide added protection over Larco standard ribbed mats.
The mats are treated with a high-traction, long-wearing granular surface material that is bonded to the mat's vinyl surface with an adhesive that is designed to withstand oils, water and other fluids.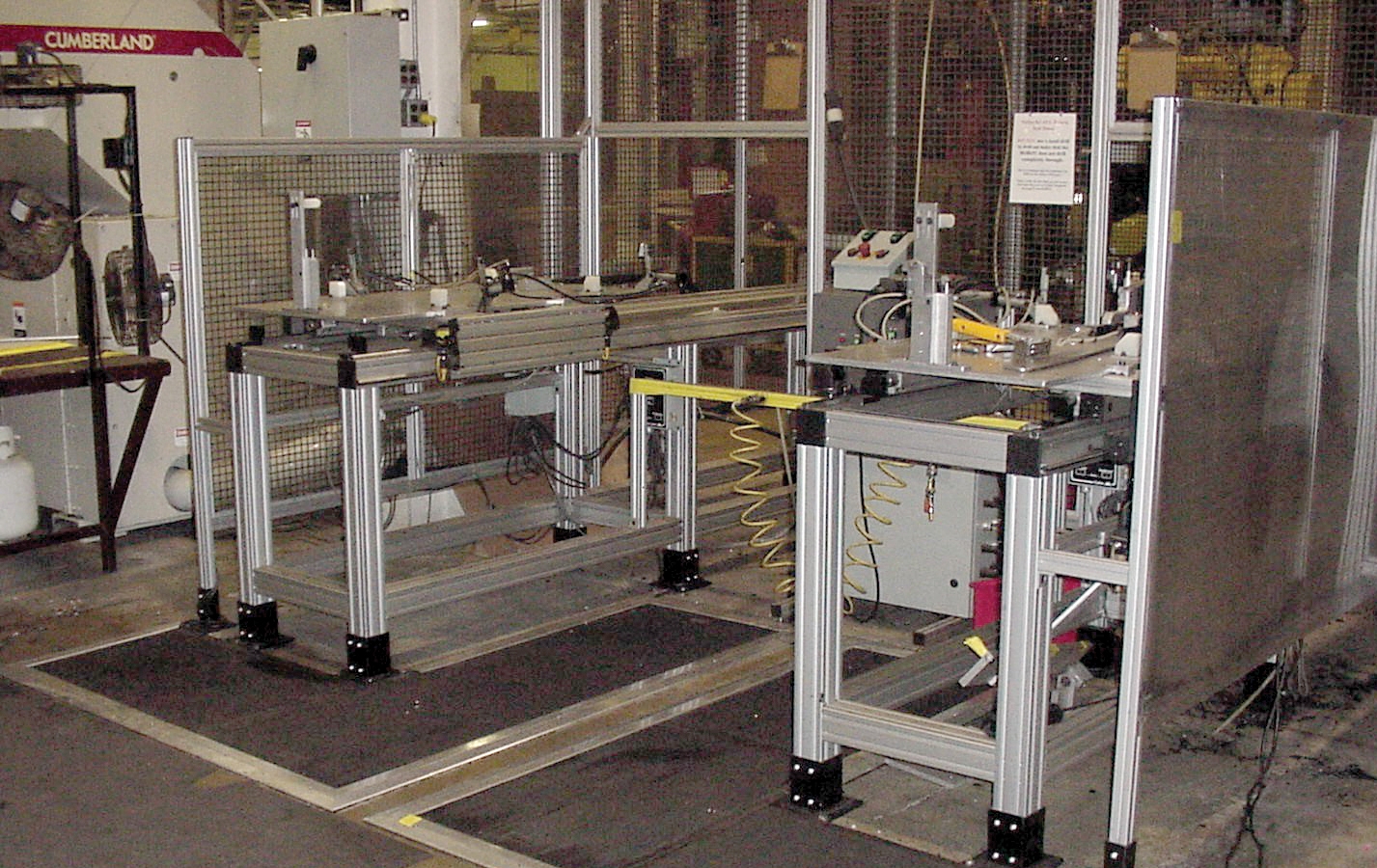 Comfort Step Mats

Designed for Areas That Required Extra Comfort
Made from the same high-quality materials as the Larco standard presence-sensing safety mat, the Comfort Step mat is designed for areas where workers are stationary and/or have frequent or constant foot traffic.

The Comfort Step provides the safety features of the Larco standard mat, including water-resistance and total submersibility.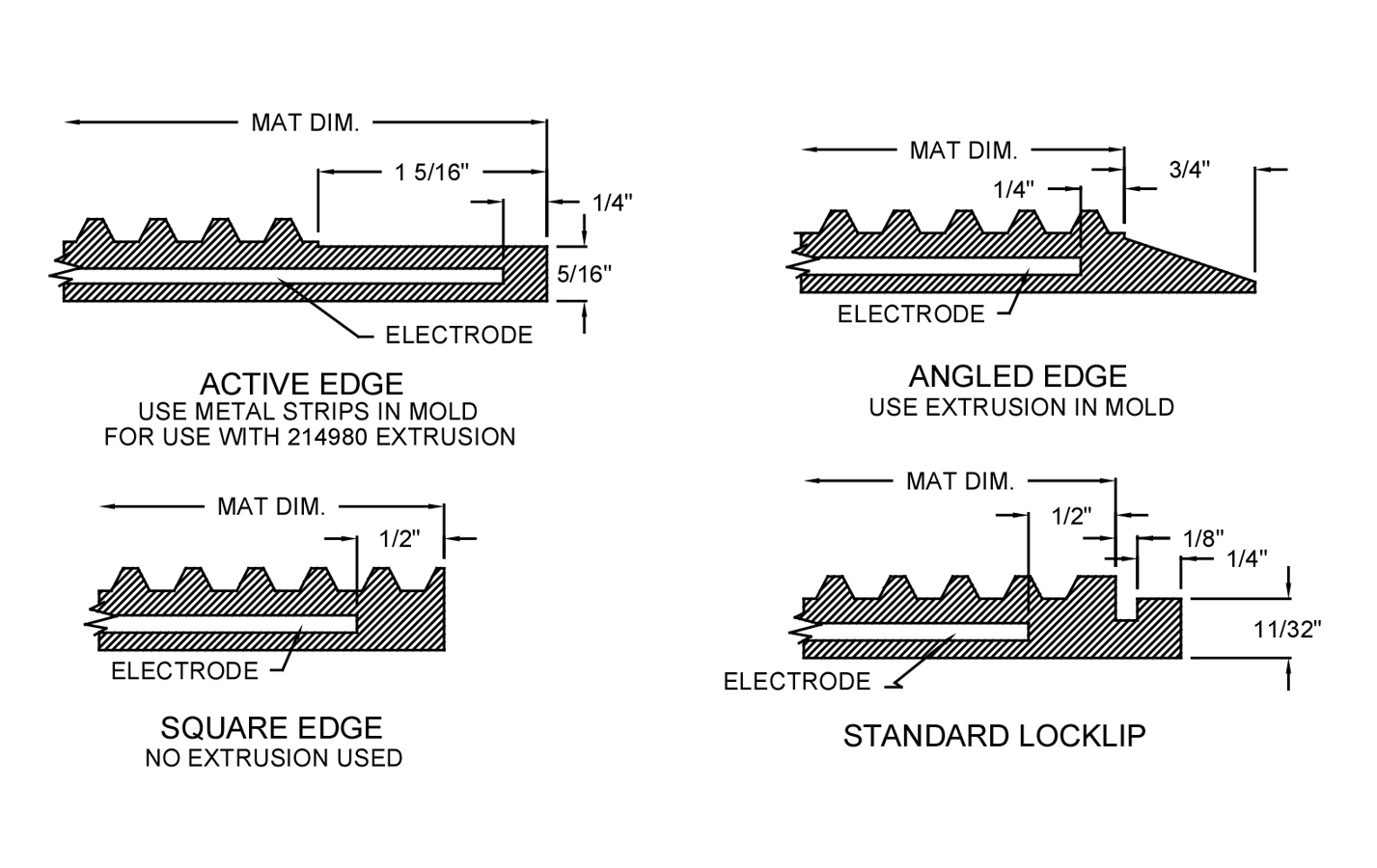 Mat Edge Styles

Select from our Lock Lip, Square, Active Threshold and Angled offerings.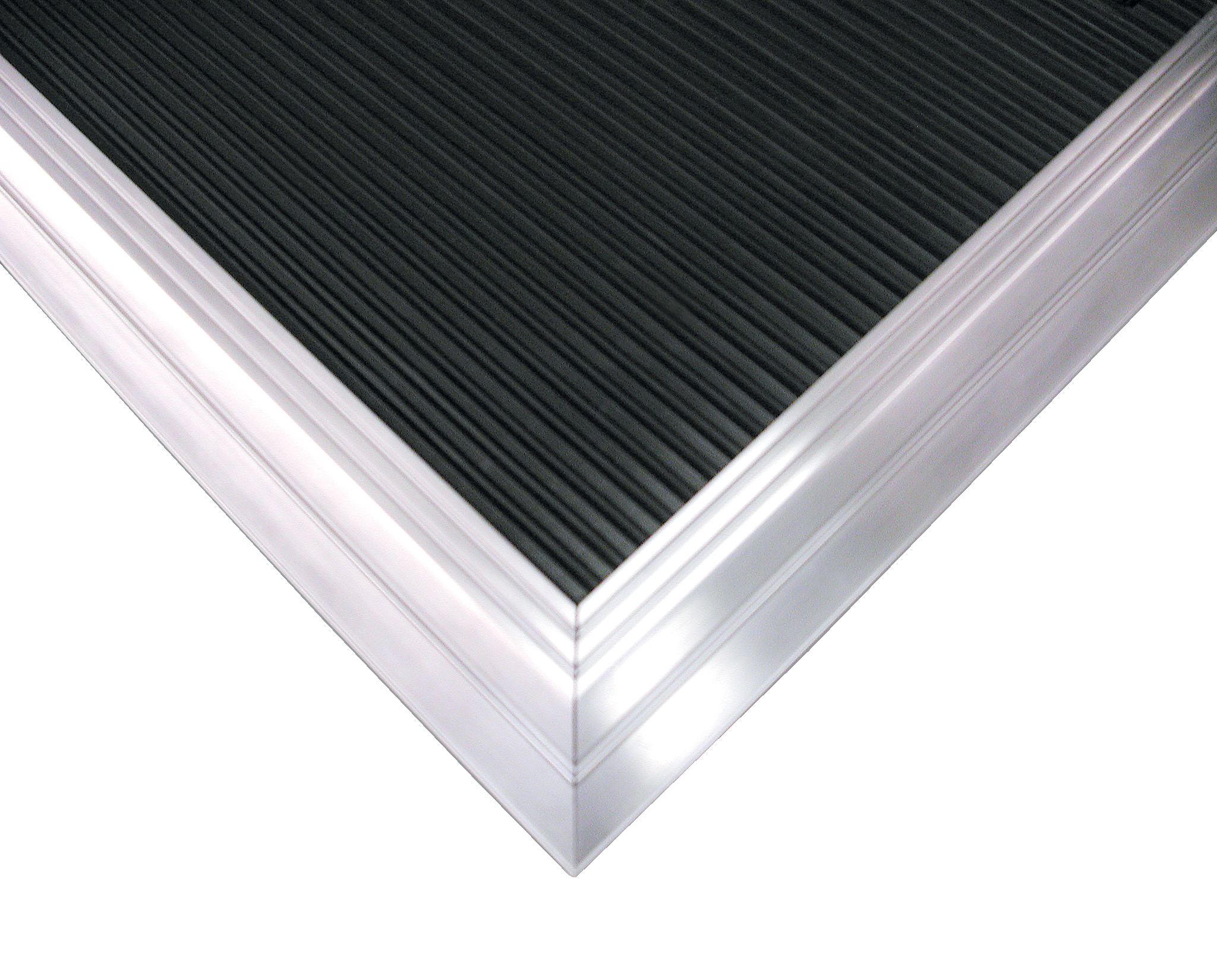 Safety Mat Trim

Multiple Profiles for Securing Mats
We stock a wide variety of different sized aluminum extrusions that we fabricate to fit your specific mat requirements. Trim packages come precut and drilled with countersink holes from the factory, including mounting hardware. This reduces installation time in the field.

Durable construction designed to take punishment from moving equipment, carts, and other high-traffic objects
Available in stock lengths or in customized trim kit packages designed to accommodate specific mat sizes and installations