Jamb Switches, Stainless Steel
Quality push plate switches in a smaller footprint
Larco's jamb push plate switches are made to fit on a door jamb or between doors in vestibule applications. Choose from radio controlled and hardwired switches. Accessories and different size mounting boxes are also available.
Small Footprint
All of our push plates can be ordered with a wireless transmitter, which makes installation a snap.
Combine two jamb switches in a 4.5" or 6" Universal Box
Weather-resistant material suitable for all weather conditions
Combine two jamb switches into one Universal Box to unclutter your vestibule area. Choose from a variety of engravings for your jamb plates, then select if you want them installed in a 4-1/2" or 6" Universal Box.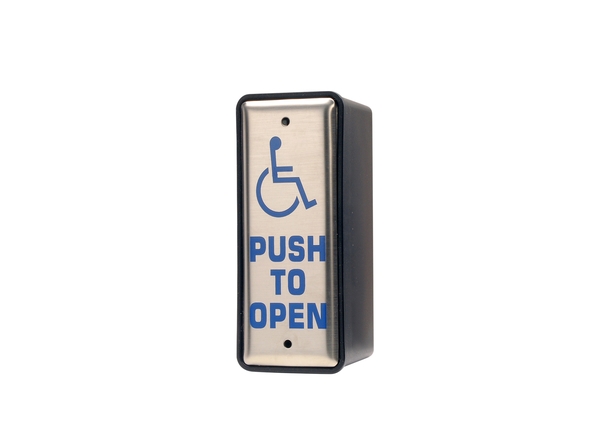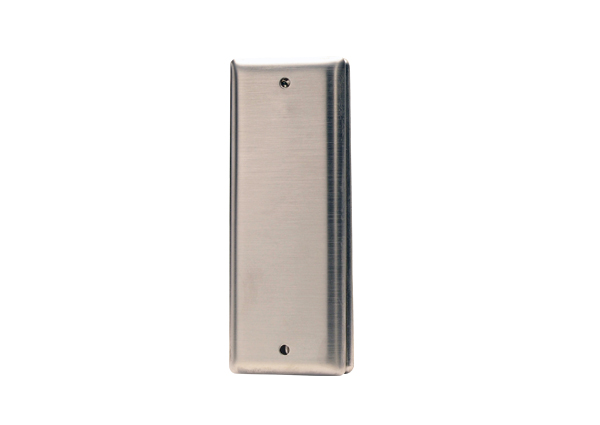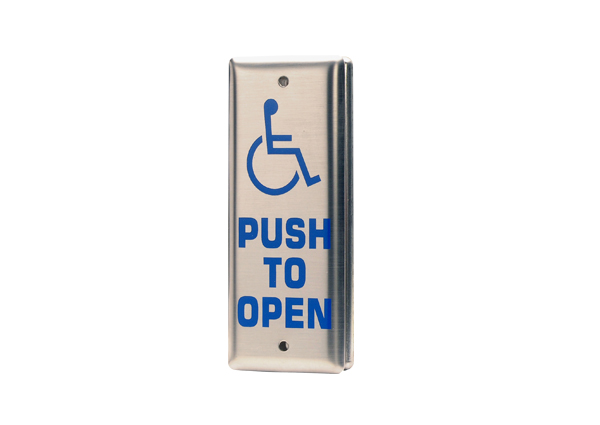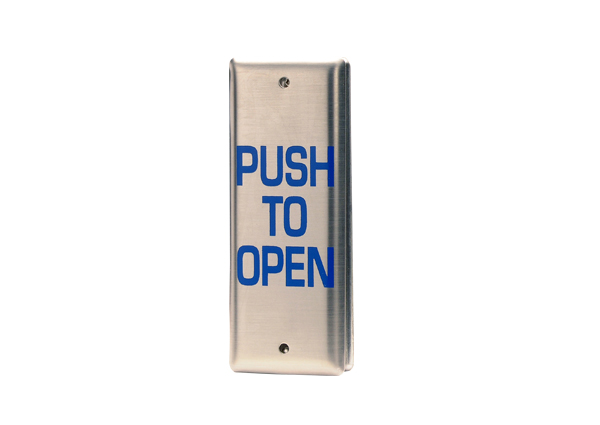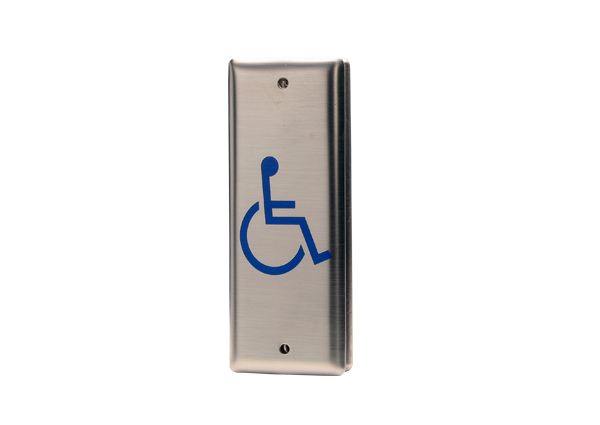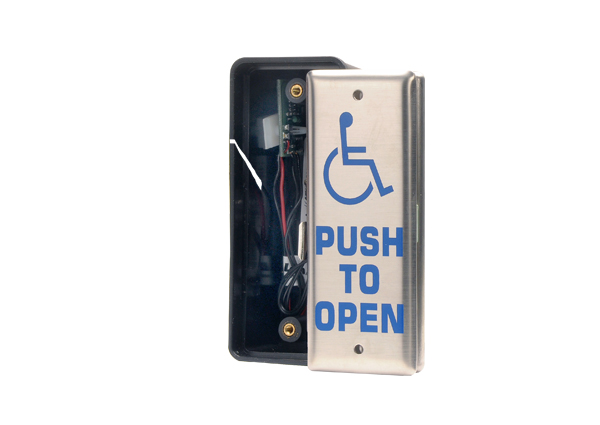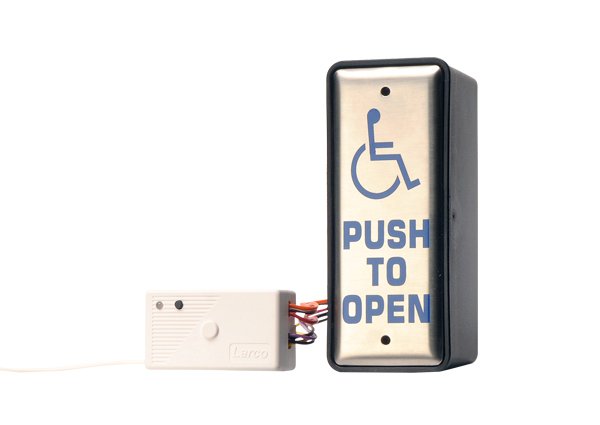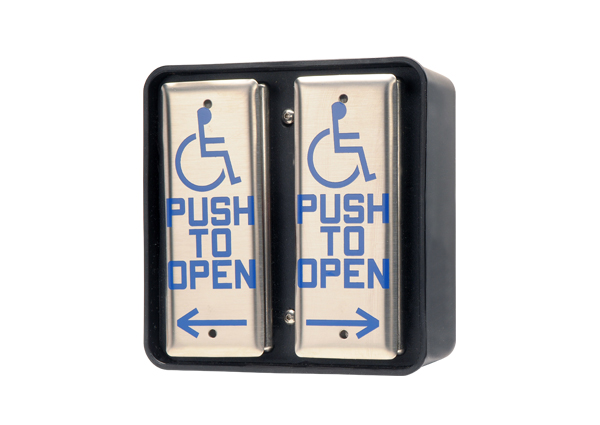 Jamb Style Switch
Design
Part Number
Various
(Contact us for specifics)
Style
Jamb Style
Material/Finish
18-gauge Stainless Steel/Brushed Finish
Standard Engravings
Plain (None)
Handicap Logo/Press To Open (HPTO)
Press To Open (PTO)
Handicap Logo (HCP)
Part Number(s)
See Hardware Catalog at to of page for details
Operation
Electrical/Power
Low Voltage
12-24 VAC/VDC
9 VDC (Battery) with Wireless Transmitter
Operating Temperature
-40°C to 60°C
Optional Transmitter: 433 MHz -4°F (-20°C) to 122°F (55°C)
Dimensions (WxHxD)
1.75" x 4.5" x 1.5" (45x115x38)
Radio-Control Signal Range
Up to 100 feet with Larco's Ultra-small Transmitter
Activation Switch Type
(1) NO or NC
Activation Switch Rating
15A @ 125 or 250 VAC or 2A @ 48 VDC
Options
Mounting
With or without Jamb Mounting Box
Wireless Communication
433 MHz Receiver & Transmitters