4.5" Stainless Steel Push Plate Switches
Larco 4.5" stainless steel push plate switches are available in square or round shapes, with standard and custom engravings. Choose from radio controlled and hardwired switches. Accessories and two types of mounting boxes are also available. Larco push plate switches are perfect for any automatic door system, especially where handicap access is needed.
Versatile adapter for easy installation comes with every switch
Small footprint
Mount directly on wall box or in one of our Universal or Round Boxes
Designed and manufactured to US and European certification standards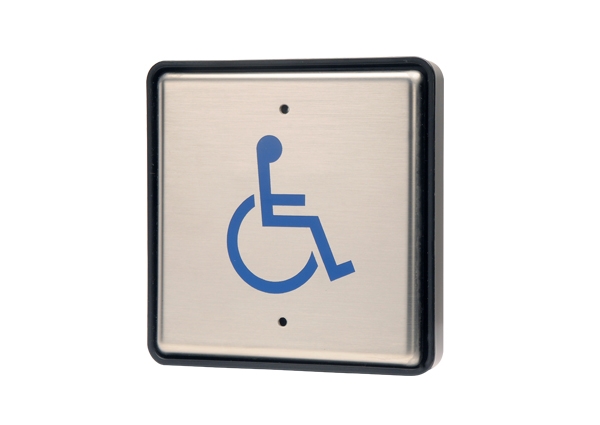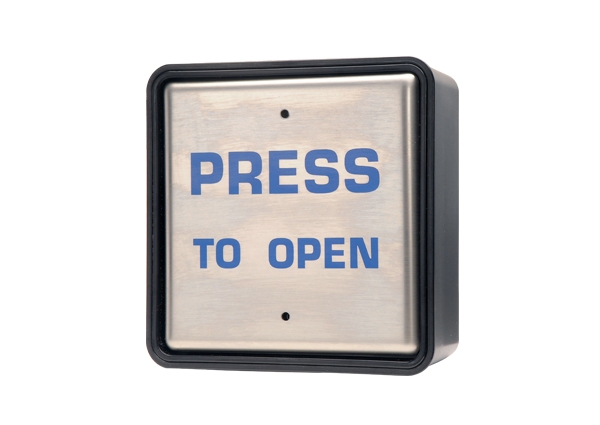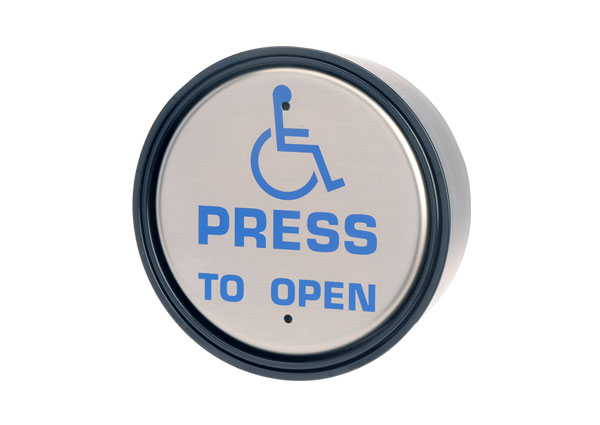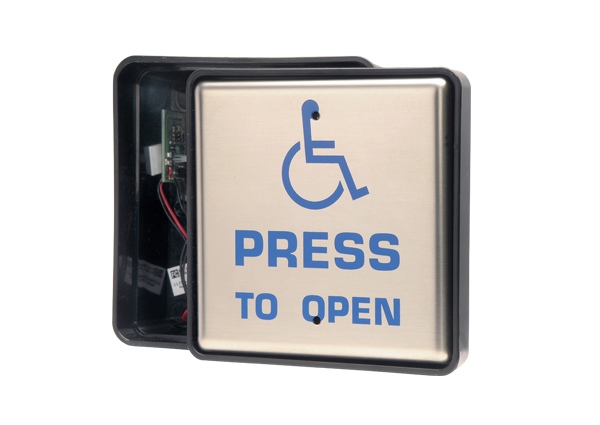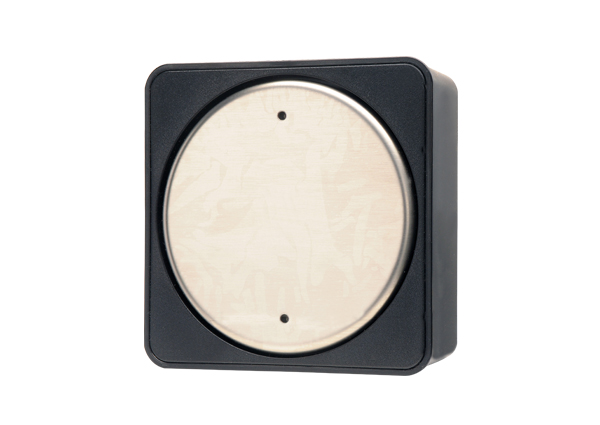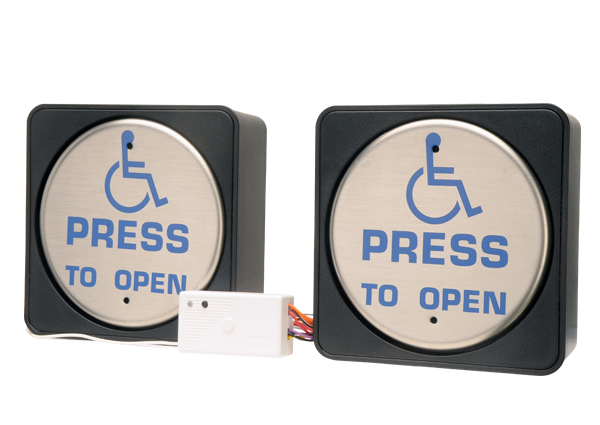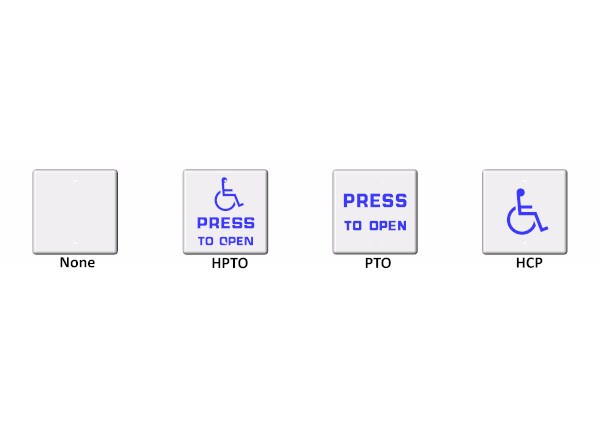 ---
Available in two shapes and a variety of engravings
Larco wall switches are available in round or square shape and with all the traditional engravings. Directional arrows, customized messages, including foreign languages, also are available.
4.5" Square
Design
Style
Square
Material/Finish
18-gauge Stainless Steel/Brushed Finish
Standard Engravings
Plain (None)
Handicap Logo/Press To Open (HPTO)
Press To Open (PTO)
Handicap Logo (HCP)
Part Number(s)
See Hardware Catalog at top of page for details
Operation
Electrical/Power
Low Voltage:
12-24 VAC/VDC
9 VDC (Battery) with Wireless Transmitter
Operating Temperature
-40˚C to 60˚C
Optional Transmitter: 433 MHz: -4°F (-20°C) to 122°F (55°C)
Dimensions (WxHxD)
Switch: 4.50" x 4.50" x 1.50" (115x115x38)
Radio-Control Signal Range
Up to 100 feet with Larco's Ultra-small Transmitter
Activation Switch Type
(1) NO or NC
Activation Switch Rating
15A @ 125 or 250 VAC or 2A @ 48 VDC
Options
Mounting
Switch only (includes Adapter Plate)
4.5" Universal Box: 5.06" x 5.06" x 1.75" (129x129x45)
Utility Box: 4.00" x 4.00" x 4.00" (102x102x102)
Wireless Communication
433 MHz Receiver & Transmitters
300 MHz Receiver & Transmitters
4.5" Round
Design
Style
Round
Material/Finish
18-gauge Stainless Steel/Brushed Finish
Standard Engravings
Plain (None)
Handicap Logo/Press To Open (HPTO)
Press To Open (PTO)
Handicap Logo (HCP)
Part Number(s)
See Hardware Catalog at top of page for details
Operation
Electrical/Power
Low Voltage:
12-24 VAC/VDC
9 VDC (Battery) with Wireless Transmitter
Operating Temperature
-40˚C to 60˚C
Optional Transmitter: 433 MHz: -4°F (-20°C) to 122°F (55°C)
Dimensions (WxD)
Switch: 4.50" Diameter x 1.50"(115x38)
Radio-Control Signal Range
Up to 100 feet with Larco's Ultra Small Transmitters
Activation Switch Type
(1) NO or NC
Activation Switch Rating
15A @ 125 or 250 VAC or 2A @ 48 VDC
Options
Mounting
Switch only (includes Adapter Plate)
4.5" Round Box: 5.17" Diameter and 1.85" (132x47)
4.5" Universal Box: 5.06" x 5.06" x 1.75" (129x129x45)
Utility Box: 4.00" x 4.00" x 4.00" (102x102x102)
Wireless Communication
433 MHz Receiver & Transmitters
300 MHz Receiver & Transmitters