Receivers & Transmitters
Larco offers the most space-efficient and durable wireless automatic door control devices available when combined with select Larco wall switch assemblies. The Ultra-Small Receiver and Transmitters operate at 433.92 MHz and employ code hopping-technology for secure activation's.
Receivers, 433 MHz
The receiver's operate only after learning a transmitter's signal through a simple pairing procedure. This programming procedure eliminates the need to set dip switches and involves a simple press of the programming button located on the top cover of the receiver. Our vestibule sequencer receiver enables you to operate multiple doors with one transmitter with a user-defined delay that will help reduce heating and cooling costs.
Offers millions of code variations for increased security and eliminates dip -witch settings
Memorize codes from up to 112 different transmitters
Activation of 1.5 seconds up to 4 hours
Transmitters, 433 MHz
The Ultra-Small Transmitters utilize full size cases to increase ease of use and are available in discreet one, two, and four channel varieties. A two-channel key fob size transmitter ideal for pocket or key chain use is also available. NOTE: Larco Ultra-Small Transmitters are not compatible with any 300 MHz transmitter/receiver products.
Easy installation and servicing
Available in three sizes

Ultra- small (for wall switch assemblies)
Micro
Standard
A full line of 300 MHz Receivers and Transmitters are also available.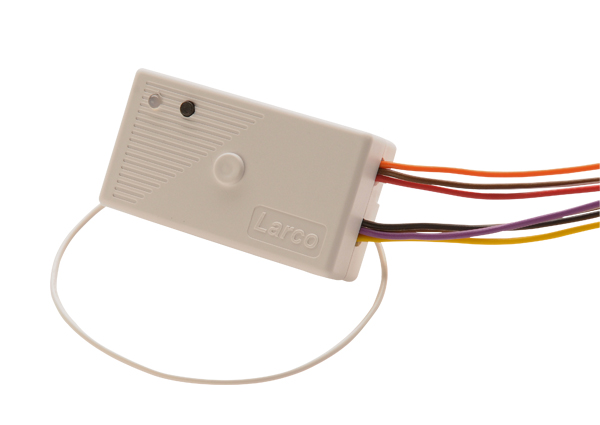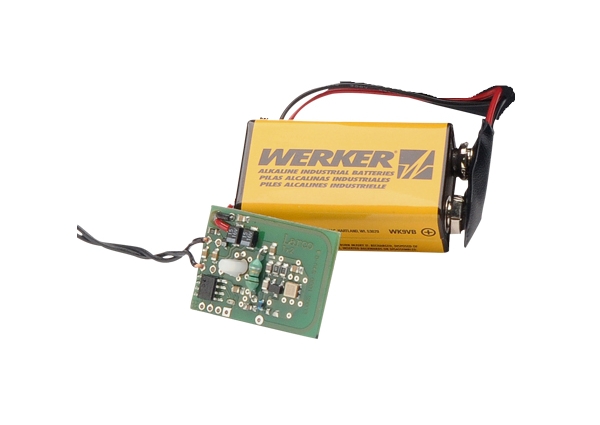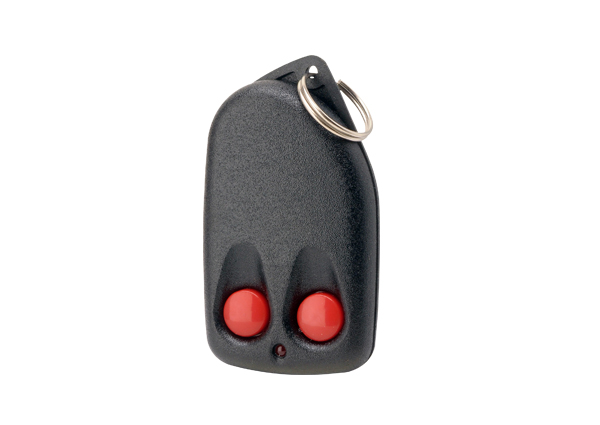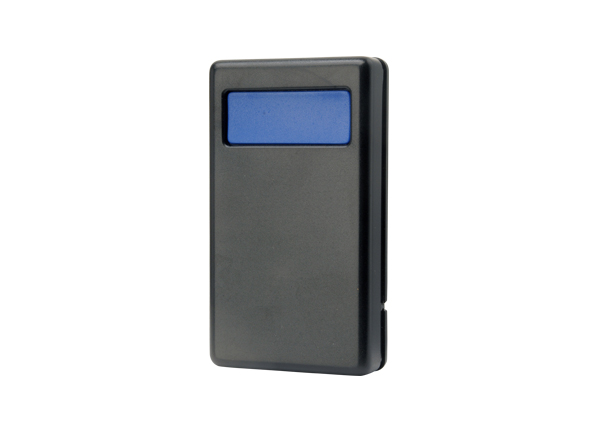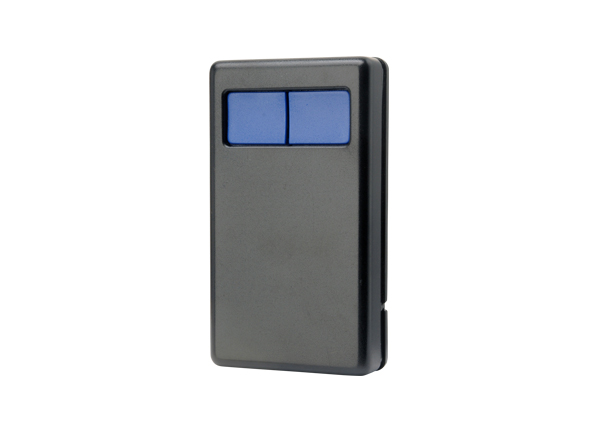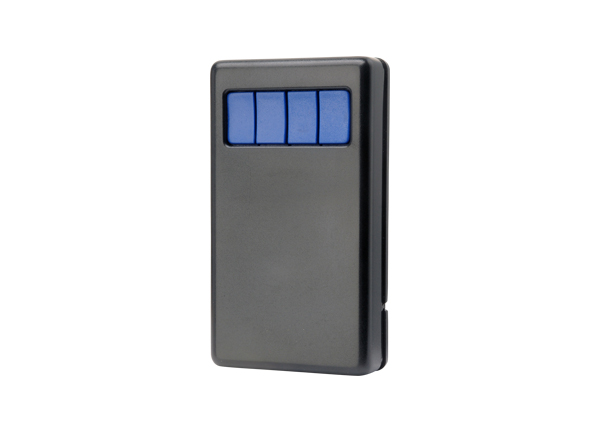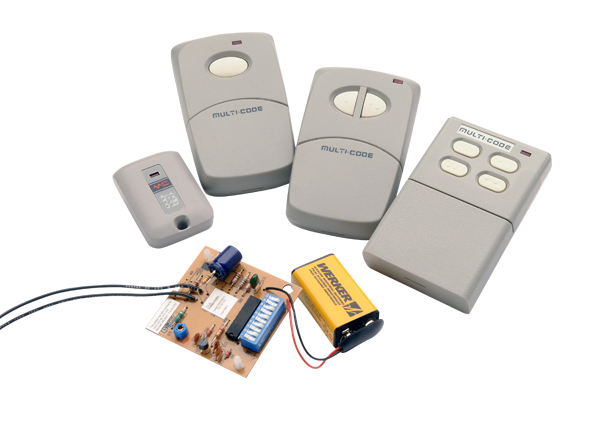 Receiver, 433 MHz
Design
Part Number(s)
See Hardware Catalog at top of page for details
Operation
Frequency
433.92 MHz
Dimensons
2.25" x 1.25" x 0.75" (58x32x20)
Security Code Method
Code Hopping-Can Learn up to 112 Different Transmitters
Operating Temperature Range
-4º to 122ºF (-20ºC to 55ºC)
Electrical Rating
100,000 Cycles at 2 Amps @ 24 VDC or 120 VAC
Input Power
24 VAC/VDC or 12 VAC/VDC
Output
Two Relay Outputs: 1 N0 1 NC
Certifications
FCC, Industry Canada, CE
Transmitter, 433 MHz
Design
Part Number(s)
See Hardware Catalog at top of page for details
Operation
Frequency
433.92 MHz
Dimensons
1.25" x 0.875" x 0.25"
Security Code Method
Code Hopping
Operating Temperature Range
-4º to 122ºF (-20ºC to 55ºC)
Battery Life
60,000 Cycles
Certifications
FCC, Industry Canada, CE